a contemporary impressionist, karen horne is noted for her ability to capture
not only the likeness, but the spirit of her subjects.
portraits by commission are available in charcoal, pastel, and oil. prices vary according to size, medium, number of figures and pose. for further information, contact the artist at (801) 467-6486.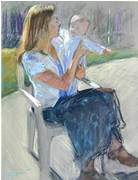 25" x 19" pastel
31" x 23" pastel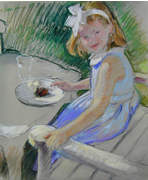 25" x 19" pastel